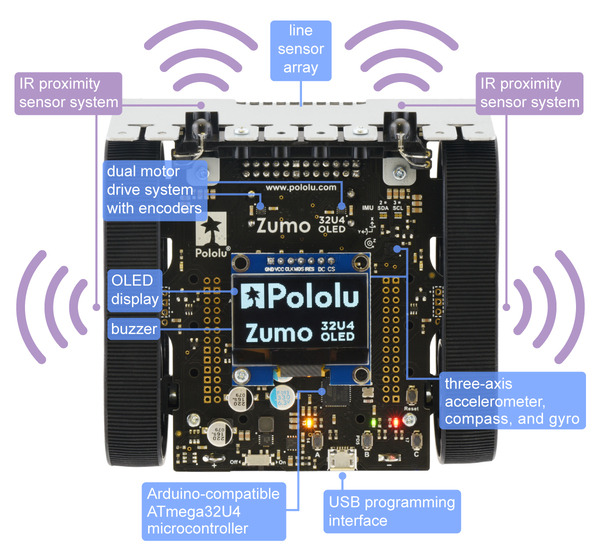 Pololu's Black Friday / Cyber Monday
Sale
is underway again this year, featuring the new Zumo and 3pi+ robots with OLED graphic displays. Dang, I may have to get one of these!
Additional items on sale include
A-Star AVR and P-Star PIC microcontroller boards,
Brushed DC and stepper motor driver boards and motors,
Servos and servo controllers,
Regulator boards (which are excellent, by the way) and power adapters,
A variety of sensors,
Robot wheels, and
Electronics prototyping goodies.
Cyber Monday Sale at Bot Thoughts Store on Tindie
is underway. 20% off everything in the store. In addition to the ever popular Turntable Strobe for calibrating the speed of your turntable, check out our convenient breadboard prototyping boards.
ATtiny boards with complete circuits and AVRISP header for tiny85, 84, 841, and 4314
Switch with built-in pull-up and debounce
Smart RGB (WS2812 aka NeoPixel) LED with pull-up and cap
Itty bitty USB breadboard power supplies
LM386 Amplifier breakout
and more!